Ingredients:
½ Cup Canola Oil or Vegetable Oil.
2 Cans Caribbean Sunshine Ackees (drained).
1 lb. Boneless Salted Codfish.
2 Tablespoons Caribbean Sunshine Ackee & Saltfish Seasoning.
½ Cup diced, assorted bell peppers (red, yellow, green, orange).
1 Onion, diced.
1 Tablespoon Caribbean Sunshine Scotch Bonnet Pepper Sauce (optional).
Preparation:
Rinse the Salted Codfish in cold water.
Boil for 1 hour. Drain, replace with fresh water and boil for another hour.
Rinse the Codfish in cold water and allow to cool.
Break the Codfish into small pieces.
Cooking Instructions: 
Heat the Oil in a large Frying Pan over medium heat.
Sauté the Bell Peppers and Onion for 5 minutes.
Add the Codfish, Ackee & Saltfish Seasoning, and Scotch Bonnet Pepper Sauce (optional).
Simmer for 5-10 minutes stirring as needed.
Add the Ackee and simmer for another 2-3 minutes.
Carefully spoon the Ackee into the Codfish and Vegetables being careful not to break the Ackee.
Serving Suggestions: 
Serve with Boiled Bananas, Boiled Yams, Boiled Dumplings, Johnny Cakes, or Festival. Enjoy!
Caribbean Sunshine Related Products: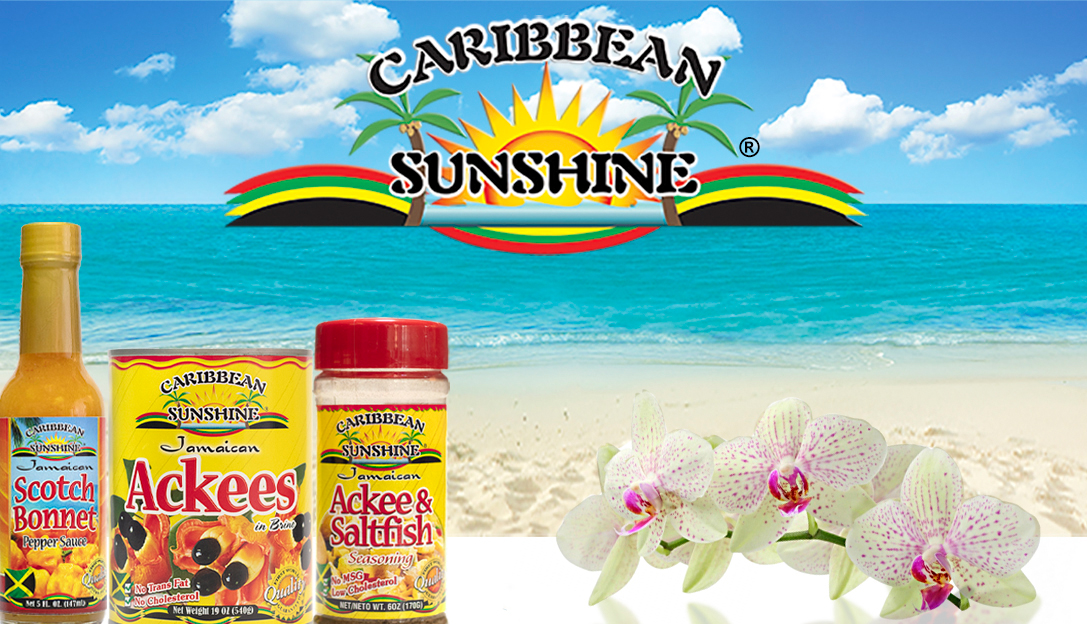 Serves 4-6 People.