Ingredients:
2 Whole Chickens cut up in quarters or your preferred precut Chicken parts.
5 ounces Caribbean Sunshine Jerk BBQ Sauce.
2 Tablespoons Caribbean Sunshine Dry Jerk Seasoning.
Preparation:
Place cleaned and dry Chicken parts in a bowl.
Coat Chicken parts thoroughly with Dry Jerk Seasoning and place in a sealed container in refrigerator for at least two hours, overnight if possible.
Cooking Instructions: 
When ready to cook, light the Grill.
Grill the Chicken over a medium high fire turning occasionally to prevent burning.
With a few minutes left until cooked, use a brush to coat the Chicken with the Jerk BBQ Sauce.
Continue turning the Chicken until the Chicken is properly cooked.
Serving Suggestions: 
Serve with White Rice or Rice and Peas. For an even more outstanding flavor, sprinkle Caribbean Sunshine Jerk Sauce on the Rice prior to eating. For additional heat and Scotch Bonnet Pepper flavor, sprinkle Caribbean Sunshine Scotch Bonnet Pepper Sauce on the entire meal. Enjoy!
Caribbean Sunshine Related Products: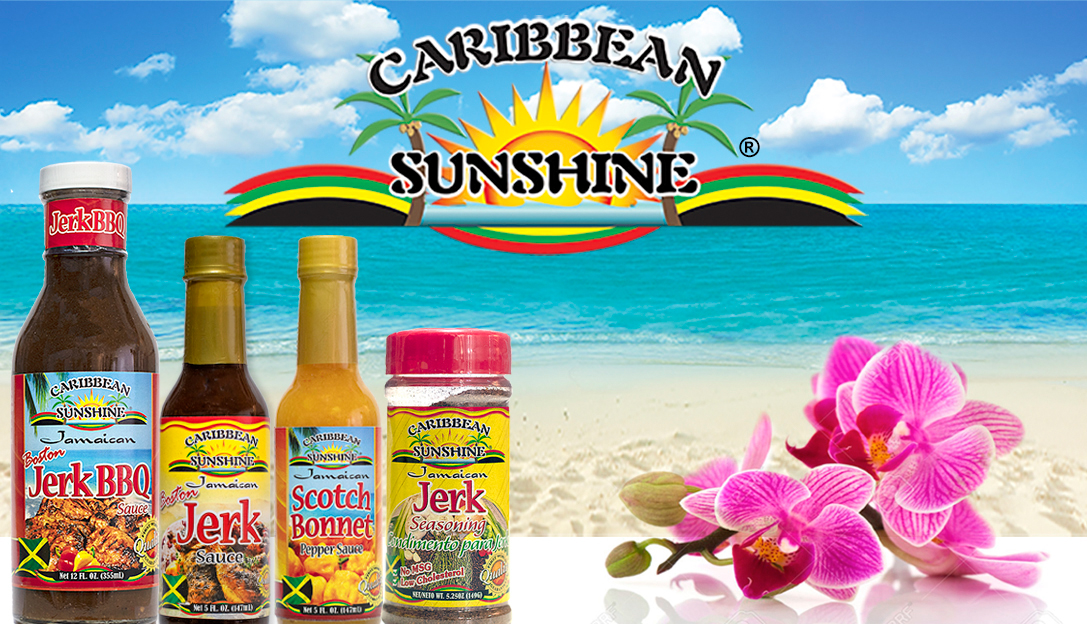 Serves 4-6 People.