Ingredients:
¼ cup Canola Oil or Vegetable Oil.
1 Whole Chicken cut up or the equivalent of your preferred precut Chicken parts.
2 Medium Sized Irish Potatoes cut into one inch pieces.
1 Small Onion diced.
5 ounces Caribbean Sunshine Curry Marinade.
½ Cup Water.
1 Tablespoon Caribbean Sunshine Scotch Bonnet Pepper Sauce (optional).
Preparation:
Place cleaned and dry Chicken parts in a bowl.
Season Chicken thoroughly with Caribbean Sunshine Curry Marinade and place in a sealed container in refrigerator for at least two hours, overnight if possible.
Cooking Instructions: 
Heat oil in a large Frying Pan. Brown Chicken until it has a nice color and texture.
Remove Chicken and set aside.
Drain any oil in excess of 2-3 tablespoons.
Add Diced Onion to the Frying Pan and sauté for about 2-3 minutes.
Return the Chicken to the Frying Pan along with any remaining Curry Marinade, the Potatoes, and ½ Cup of Water (add more water if necessary).
Simmer on medium for 30 minutes or until the Chicken is properly cooked.
Serving Suggestions: 
Serve with White Rice or Rice and Peas. Sprinkle food with Caribbean Sunshine Scotch Bonnet Pepper Sauce for an even more incredible flavor. Enjoy!
Options: The combination of Caribbean Sunshine Curry Powder and Caribbean Sunshine All Purpose Seasoning can be used as a substitute for the Caribbean Sunshine Curry Marinade.
Caribbean Sunshine Related Products: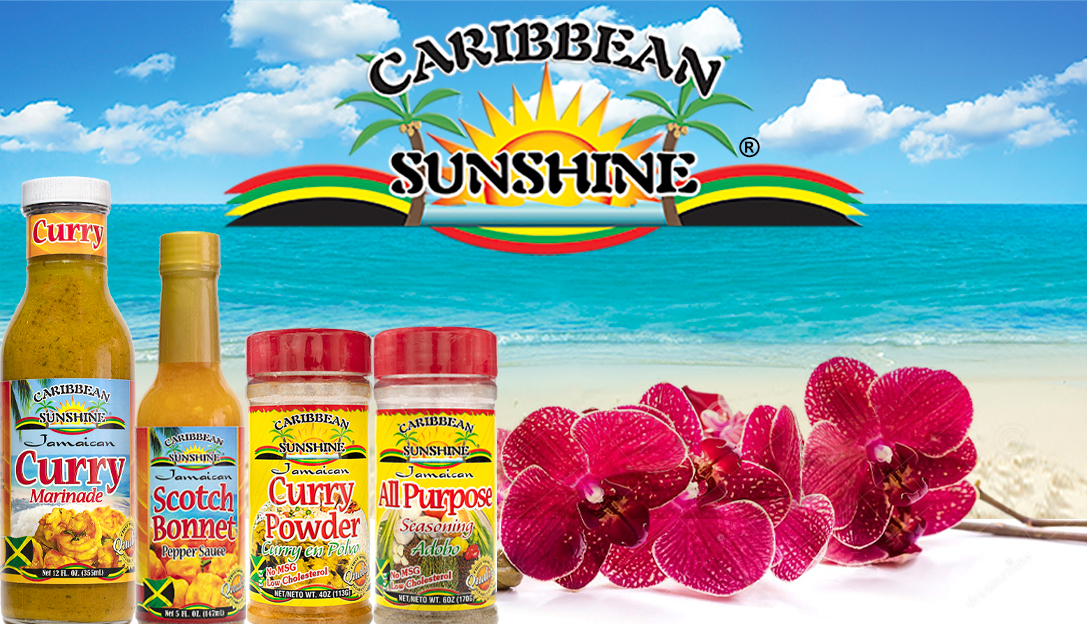 Serves 4-6 People.