Welcome to First World Imports!
We Make The Food Taste Like Home!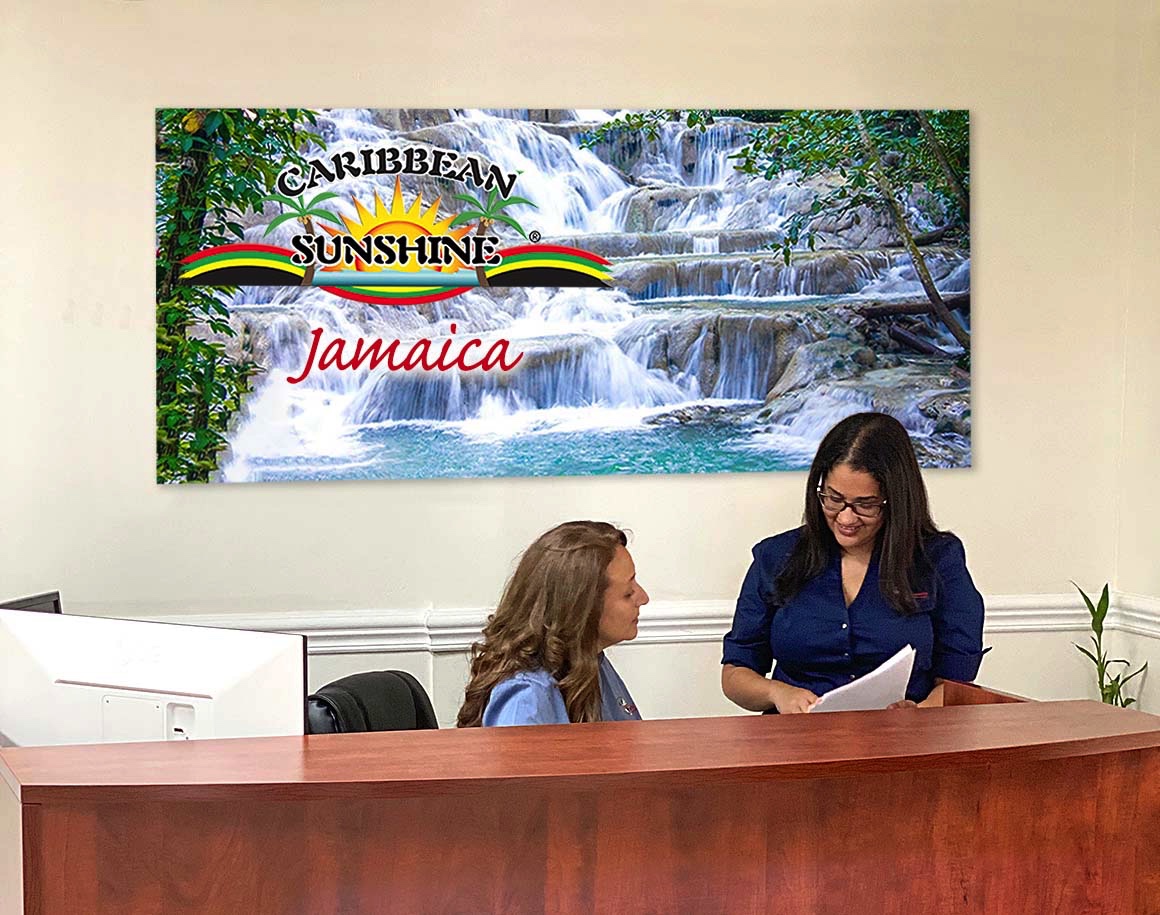 A Family Tradition Since 1929
First World Imports distributes quality products demanded by customers who are interested in the authentic and unique flavors of the Caribbean. Our focus on quality and outstanding flavor is a family tradition that dates back almost 100 years to the kitchen of Grandma "Dolly" Scott who worked tirelessly preparing her legendary Guava Cheese and Guava Jelly for sale in Kingston, Jamaica.
As a result of Grandma Dolly's efforts, our family business expanded and eventually moved into a state-of-the-art manufacturing facility in Twickenham Park, Jamaica where large volumes of Canned Ackees, Canned Callaloo, Hot Pepper Sauces, Jellies and Juices were manufactured for both the local Jamaican market and the worldwide export market.
Today, our family continues this "Tradition of Excellence" providing authentic, premium quality Caribbean products to our customers. Our selection of authentic Caribbean products including canned Ackees, Callaloo, Hot Pepper Sauces, Jerk Seasonings, Marinades, and Jams & Jellies continue to build on Grandma Dolly's legacy and can be found in many major chain and independent supermarkets, wholesalers, grocery stores, and restaurants in over 20 States. In the past few years, we've further expanded our portfolio to include authentic Jamaican Coffee, Caribbean Sauces, Caribbean Seasonings, Caribbean Soups, canned Peas and Beans, canned Coconut Milk, Herbal Teas, Baked Goods and much more. We are extremely proud to be the brand owner or authorized distributor for many popular brands including Caribbean Sunshine, Anchor, Baron, Caribbean Classic Brand, Caribbean Dreams, Easispice, Eaton's, Gray's, Honey Bun, Jamaica Nice!, J.F. Mills, Matouk's, Red Label Wine, and Sunrite.
Who knew one woman's tireless efforts in her kitchen almost 100 years ago would eventually lead to this?
I bet Grandma Dolly Scott did!
Why choose First World Imports?